You are here: Home » DISTRICT 2. » Bora Bora Tower in Diamond Island District 2
Bora Bora Tower in Diamond Island District 2
Visited 950 times , 2 Visits today
Note: The above price is subject to change by landlord without prior notice. Price and availability have to checked at the time or enquiry.
Diamond Island project possesses unique position in the only natural island in the center of Binh Trung Tay Ward crowded residential areas and new urban areas . The location adjacent to District 1 brings gold value to the project by residents here can easily move to the downtown area takes only a few minutes according to Thu Thiem tunnel traffic, and traffic connections eastern provinces. Besides, thanks to the gold position offers beautiful view overlooking the city center, the unique 360-degree view and the river and the unique single project without acquiring, convenient marina for someone like moving tour waterway to experience the scenery romantic Saigon river, …
BORA BORA INTRODUCE
Charming island that you ever dreamed of in your life is now going to your place.
In Bora Bora tower, each morning the pristine sunshine flooded rushed into the room and wake you up with new energy, a new day full of fun and excitement of you start like that.
Bora Bora Tower is the place you can relaxing in the pool resort-style, or more powerful movement with tennis or basketball. Complex Gymnasium helps you make the most of those precious moments with family members .
The Bora Bora – Resort paradise right in your home!
Premises apartment Diamond Island at Bora Bora towers is designed 29-storey building, each floor has 10 apartments with area type as:
1 Bedroom: 51.18 m2, price from 2.2 to 2.5 billion / unit
2 Bedroom: 87.88 m2 – 96.24 m2, price from 3.4 to 4.3 billion / unit
3 Bedroom: 117.48 m2 – 119.61 m2, the price from 4.6 to 5.7 billion / unit
Pool villa: 363.58 m2 – 401.07 m2
Garden Villa: 175.79 m2 – 224.86 m2
Sky Villa: 323.37 m2 – 415.26 m2
DIAMOND ISLAND PROJECT LOCATION
Diamond Island project is located in Binh Trung Tay, District 2, Ho Chi Minh City is the only natural island in the center of District 2, extremely attractive to customers to buy houses in Ho Chi Minh City. Especially those customers who love high life.
When buying a property in Diamond Island project, customers will truly be comfortable both physically and mentally. Because from the very beginning to do this project, we were thinking and what options might best and most complete for our customers. Before want to build a project in a good place, the first thing to consider and carefully selected is location construction.Verily the position of Diamond Island really great for customers when buying a home here.
PROJECT INFORMATION:
Project name: Diamond Island – Bora Bora Tower
Owner: Kusto Home
Project Address: No. 1, Road No. 104, Binh Trung Tay, Binh Trung Tay Ward, District 2, Ho Chi Minh City
Total area: 79,944.6 m2
Building density: podium: 52.7%; Tower: 13.5%, green area and public area 86.5%, 1,250 m2 Typical floor area, total construction floor area of 35,400m2
Number of apartments: 261 apartments, including 29-storey towers 1
Form of ownership: + Long term owning for Vietnameses.
                               + Own 50th for foreigners (based on the current provisions of the law of Vietnam)
Unit management: To be announced
Pile foundation construction progress: Quarter 2, 2016
Construction time: Quarter 3 2016 to 2-2018
Date of Completion: Q2, 2018
Contractors and consultants General Contractor Design and Construction: Coteccons
Architectural design: NQH
Interior Design: DWP (Australia)
Landscape design: Lands Culptor (Thailand)
Structural design: Nam Khai
Design of refrigeration: JRP (Sing)
Consulting prognosis: Vina QS
Supervision Consultant: Aterlia (France)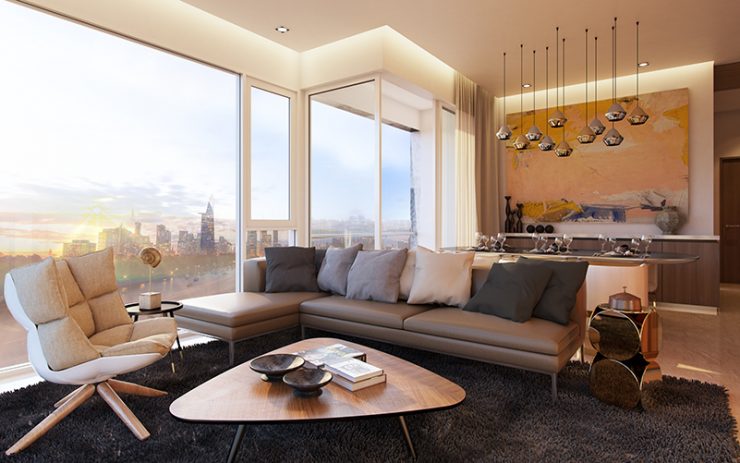 APARTMENT FEATURES:
Bora Bora Tower – Brings stunning sunrise scene at the apartment as well as enjoy the swimming pool entertainment space wide 2.300 sqm area.
Adjacent to the pool area and resort-style sports complexes, Bora Bora residents will enjoy the most beautiful sunrise scene at the apartment as well as their freely to relax in pools, or join the tennis or basketball game exciting. In addition to the playground for families will help you free to enjoy the precious moments with your loved ones.
– The apartment has a drying yard, providing natural light
– Ceiling Height: 2.8 m, 3 bedrooms apartments or more have 2 great views
– Brick floor and imported HDF
– Sanitary Equipment Kohler (Germany) is used for all bathroom
– Digital Door Lock brand Hafele (Germany) for the main door
– 10 apartments on the first floor with 4 lifts, the design inspired by the butterfly's body structure, to ensure privacy for the future owners.
– Place of sunrise and most beautiful swimming pool
DIAMOND ISLAND UTILITIES:
With the advantage of being the only natural island in Saigon, where is have beauty of nature's and bustling of city center. Location also gives customers a dreamy living space, surrounded by charming this project is three beautiful river. Bring natural beauty attract customers always wanted to own an apartment in the countryside with charming green nature but can not leave the city because of personal reasons.
The winding shape of the rivers in this area are seen by these feng shui experts to take the form of a dragon rising with Diamond with its head as the pearl island positioned in it's mouth. The circulation and harmony of the two rivers rich silt deposit am also, and more importantly in the area Accumulate Vital energy.
 BORA BORA FLOOR: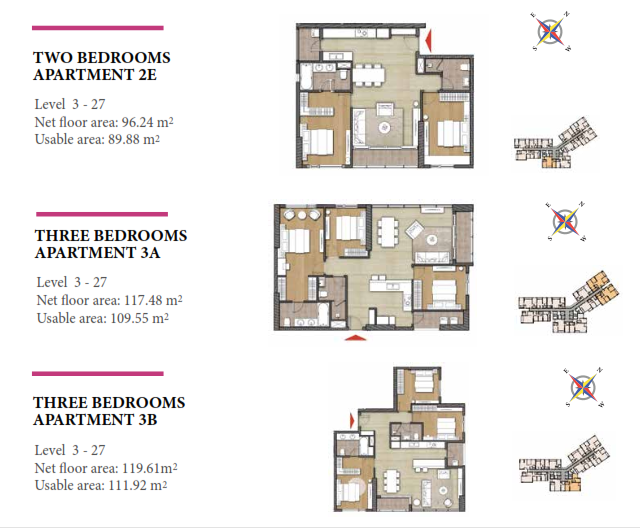 RATES AND COSTS
 + Bora Bora block sale price from 40 million / m2 (home delivery crude), 41. 47 million / m2 (finishing basic)
Currently has the form 2 and 3-bedroom apartments
PAYMENT SCHEDULE
– Placeholder: 50 million.
– Deposit: 100 million.
– After 14 days Payment 10%.
– Then 3 months / time Payment of 5%.
– Come on Get The remaining 30% Payment.
3% DISCOUNT FOR CUSTOMERS BUY FIRST HOUSE, 4% DISCOUNT FOR CUSTOMERS BUY SECOND HOUSE.
ALL DETAILS OF BORA BORA TOWER, PLEASE CONTACT
Proview Real Estate Co.
Hotline: 0919 94 2121 – 0982 47 21 21 (24/7 including holidays & Sunday)
Mail: info@proviewland.vn
Website: www.proviewland.vn/du-an
Headquarters: 649/58/9 Dien Bien Phu Street, Ward 25, Binh Thanh District
Office 2: 219A Nguyen Van Huong, Thao Dien Ward, District 2