You are here: Home » River Garden apartment for rent
Apartment for rent in River Garden District 2
+ 2 bedroom, 132 sqm, for rent: $1,200 – $1,300/ month.
+ 3 bedrooms, 136 sqm, for rent: $1,300 – $1,500/ month.
+ 4 bedrooms, 156 Sqm for rent: 1,500 – 2,000/ month
+ Duplex Apartments for rent,
2 floors, 4 bedrooms, using area of 250 sqm, for rent:
$2,700 – $3,000/ month.
+ Penthouse Apartments for Rent 1 floor using area of 365 sqm, 3 bedrooms with bigh balcony and nice garden 50Sqm large for rent:
$3,800 – $4,000/ month.
==========
River Garden Apartments far away from the downtown area about 20 minutes drive, located in Thao Dien, District 2, River Garden is the first luxury apartments built overlooking the scenic Saigon River with the designed as a luxury resort.
– Address 170 Nguyen Van Huong Street, Thao Dien Ward, District 2, Ho Chi Minh city, Viet Nam.
– Apartment for rent in River Garden living here, you will enjoy luxury amenities River Garden site or nearby: swimming pool, tennis courts, gym, sauna, reception and 24/24, Games, outdoor pool, children playground, outdoor restaurant, Bar – Cafe, 4 high speed elevators, power backup systems, high-speed Internet connection, Management building of international standard …. and other high-end gadgets.
===================
The prices of these River Garden Apartments, based on the view, the floor, number of Bedrooms, and the Value of furniture.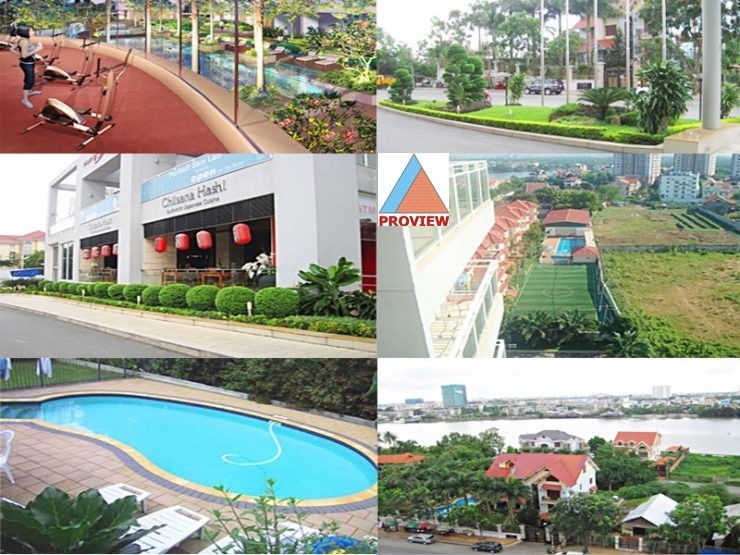 ---